| | Anti-Xmas am 18.Dez ! | |
| --- | --- | --- |
Startseite
Rudolph the Red-Nosed Reindeer
had a very shiny nose.
Let me tell you a secret;
it's from a drug overdose!

All of the other Reindeer
used to laugh and call him names.
That is what drove poor Rudolph
to escape into Coccaine.


Then one foggy Christmas Eve
Santa came to say,
"Rudolph, we know what you've done."
The police came and took him away.


Now all the Reindeer are straight;
they've given up PCP,
quaaludes, and marijuana,
and flying high on LSD.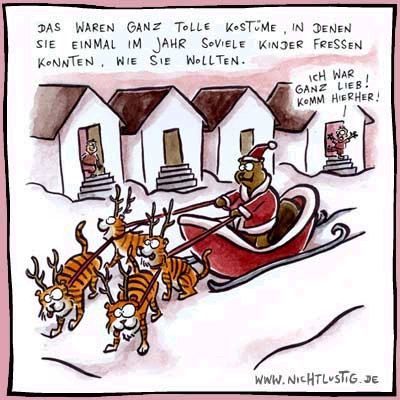 ingo Last modified: Mon Oct 13 21:18:36 CEST 2003